WEBSITE
The homepage brings the most important parts of the website to the forefront: donations, current project updates, campaign statistics, field guides. Support the Campaign includes customized donation pages that are easily managed by conversancy staff and give users the ability to donate in a multitude of ways.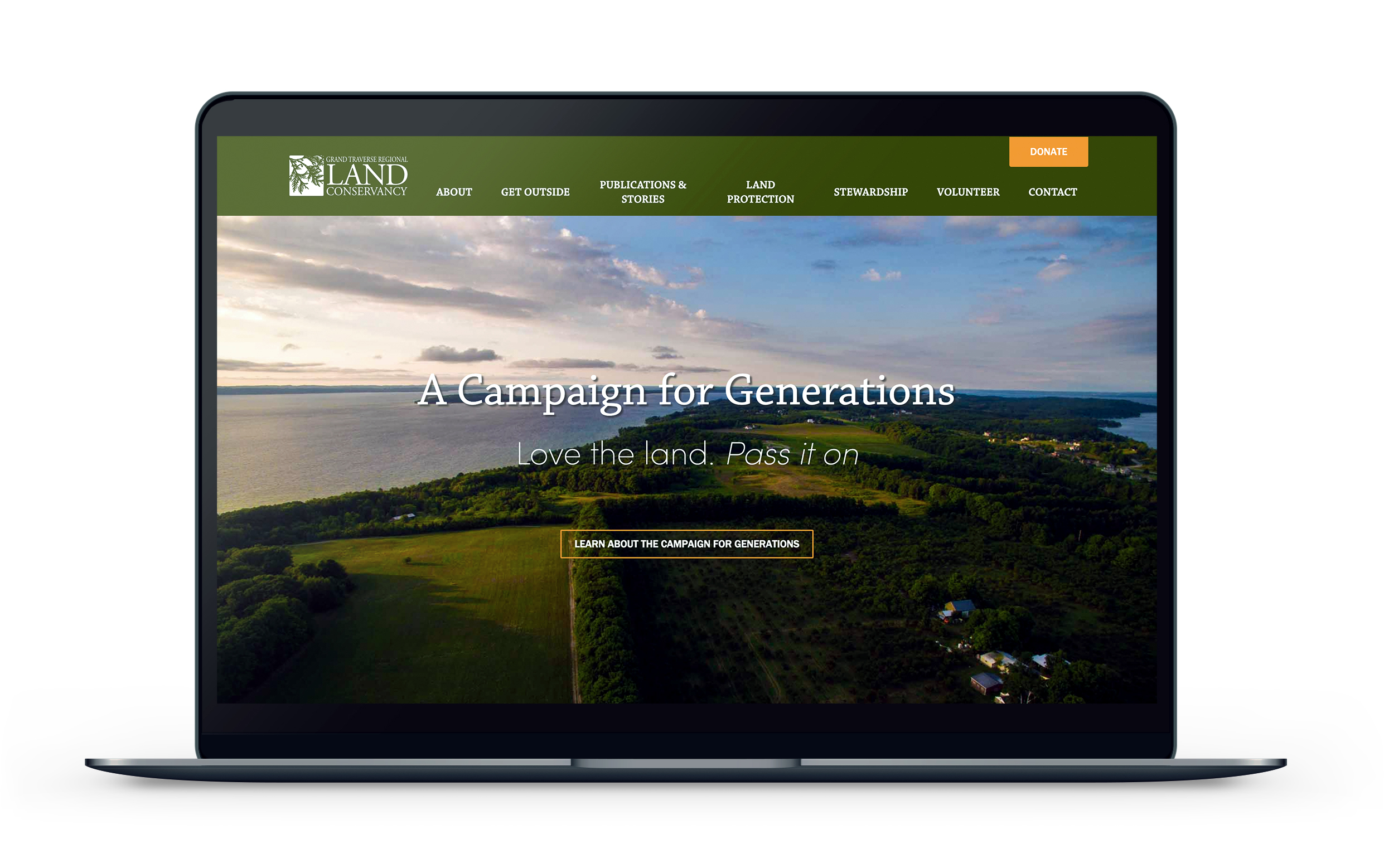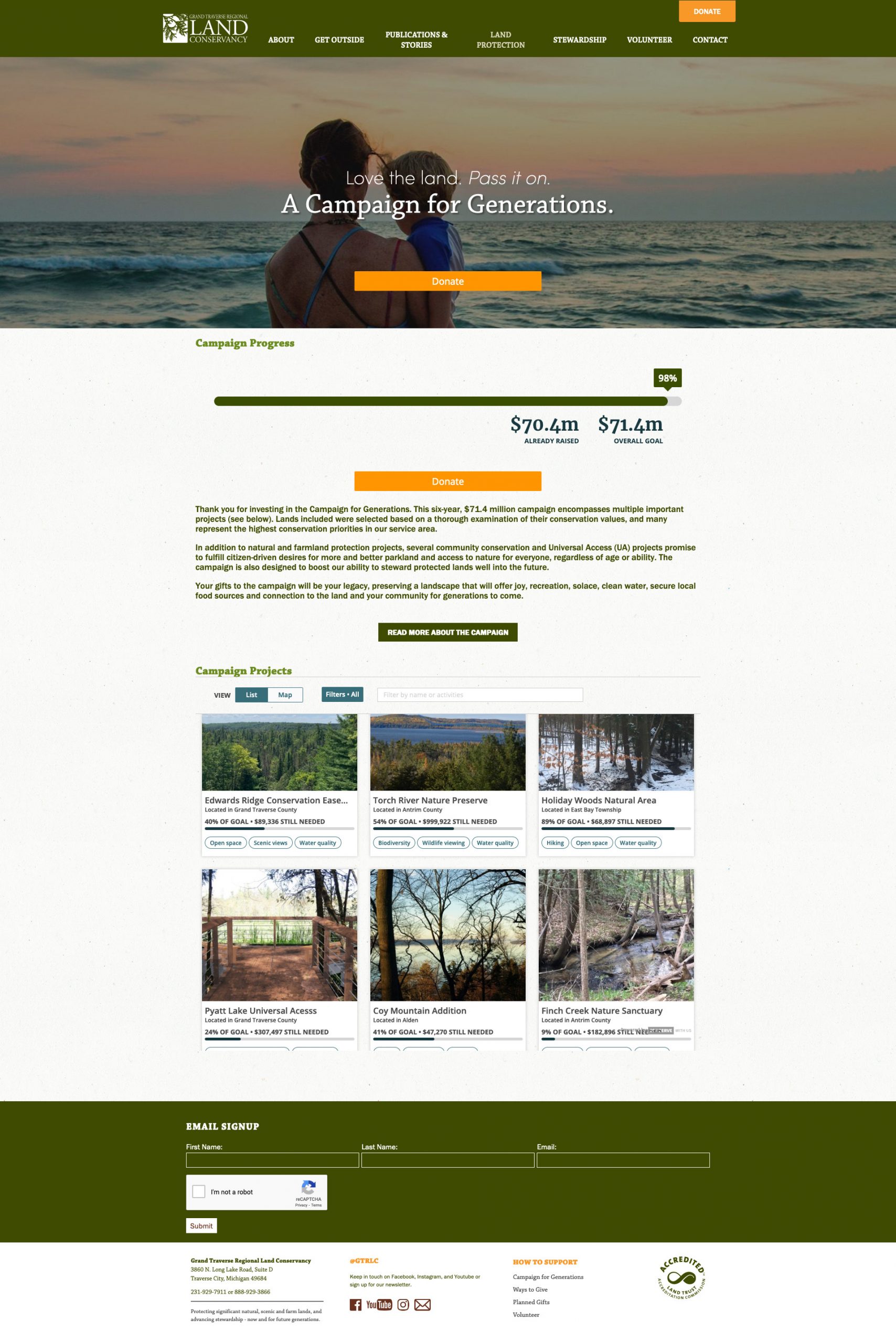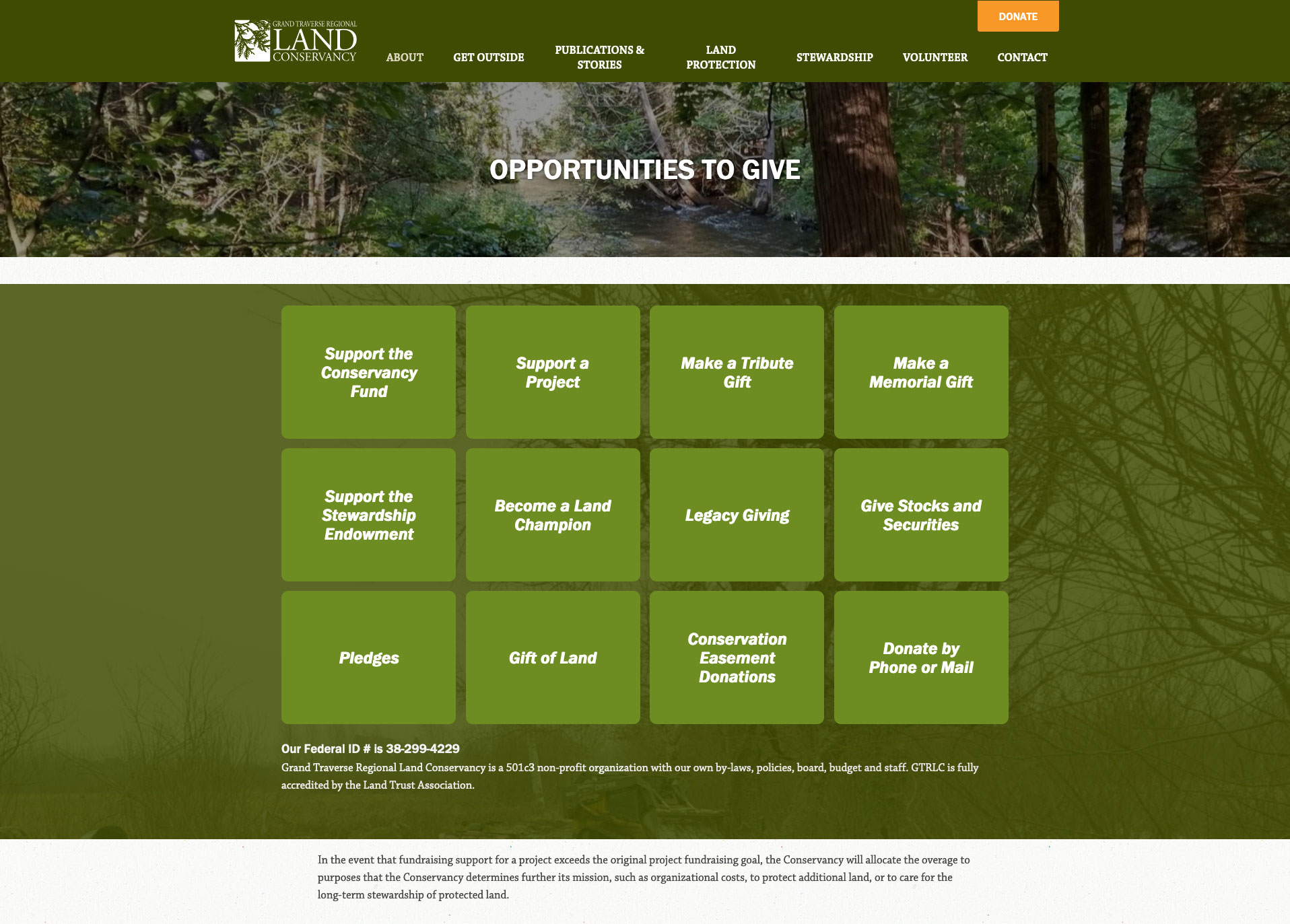 GTRLC 25TH ANNIVERSARY PUBLICATION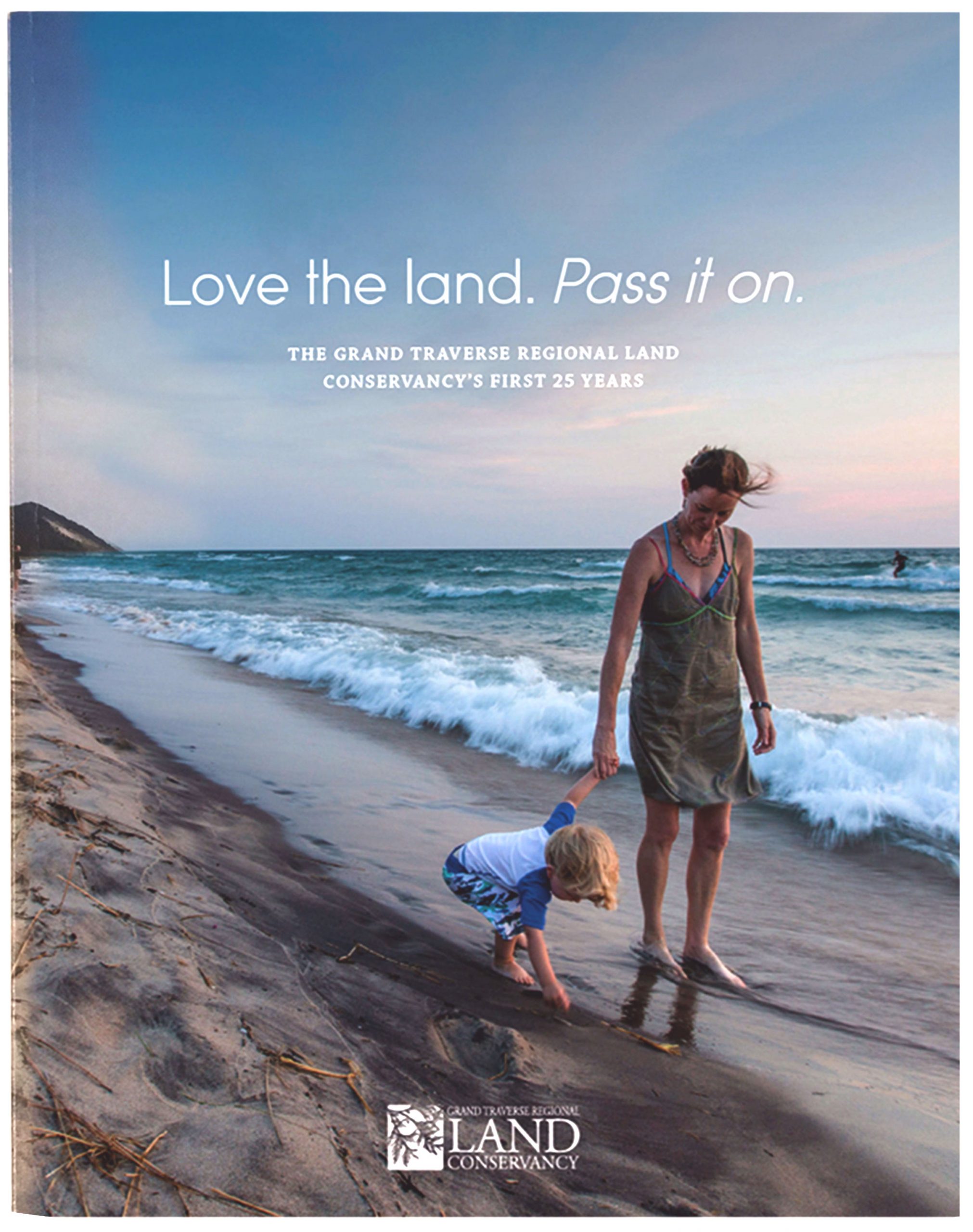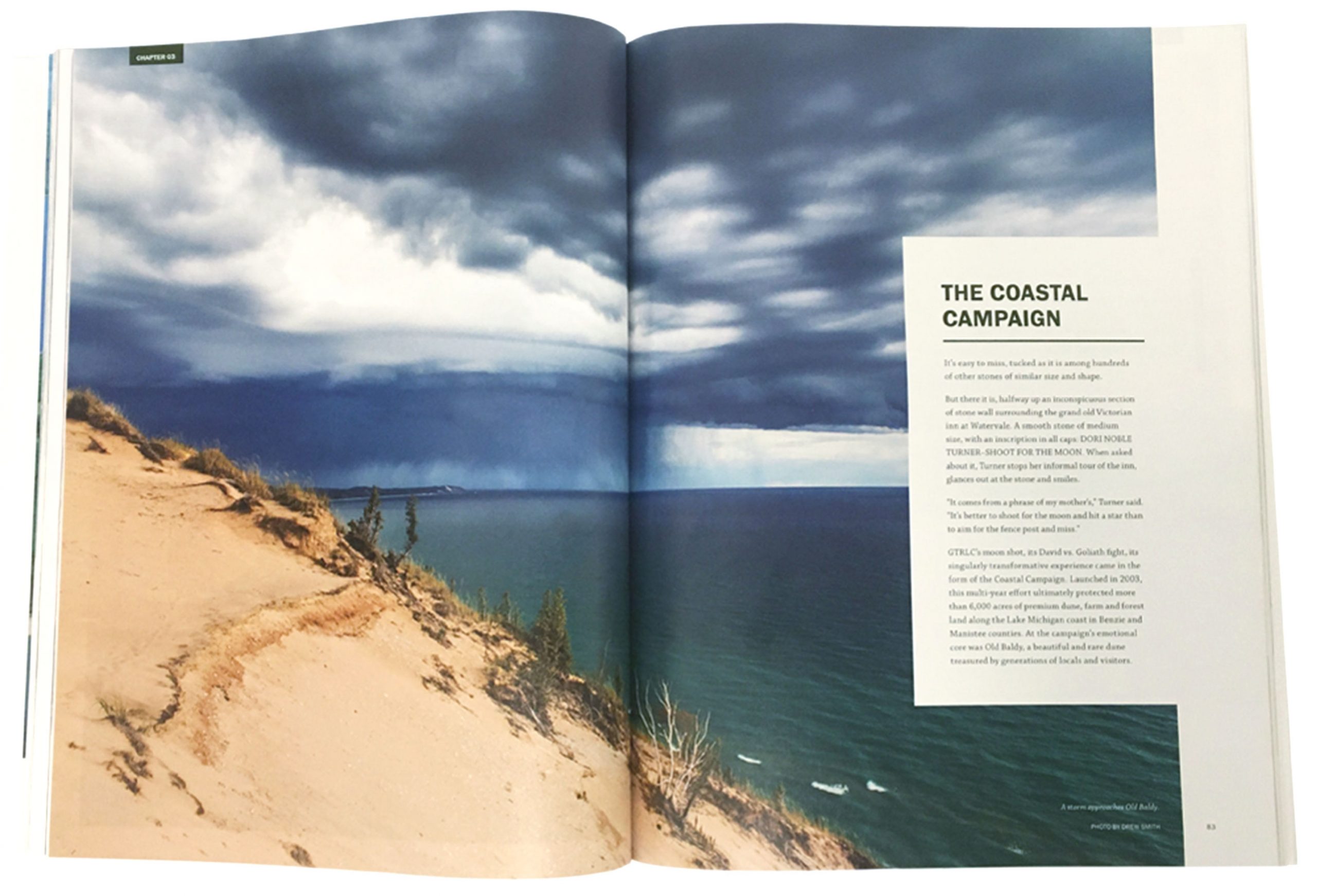 LANDSCRIPTS
Bi-annual publication.