Website Design and Development
The home page was built with two seasonal templates to showcase the activities for the current season but allows users to view the homepage content of the offseason if they wish. The website was set up with flexible modular sections, so Shanty Creek can easily build out complex pages for all of its operations across the resort.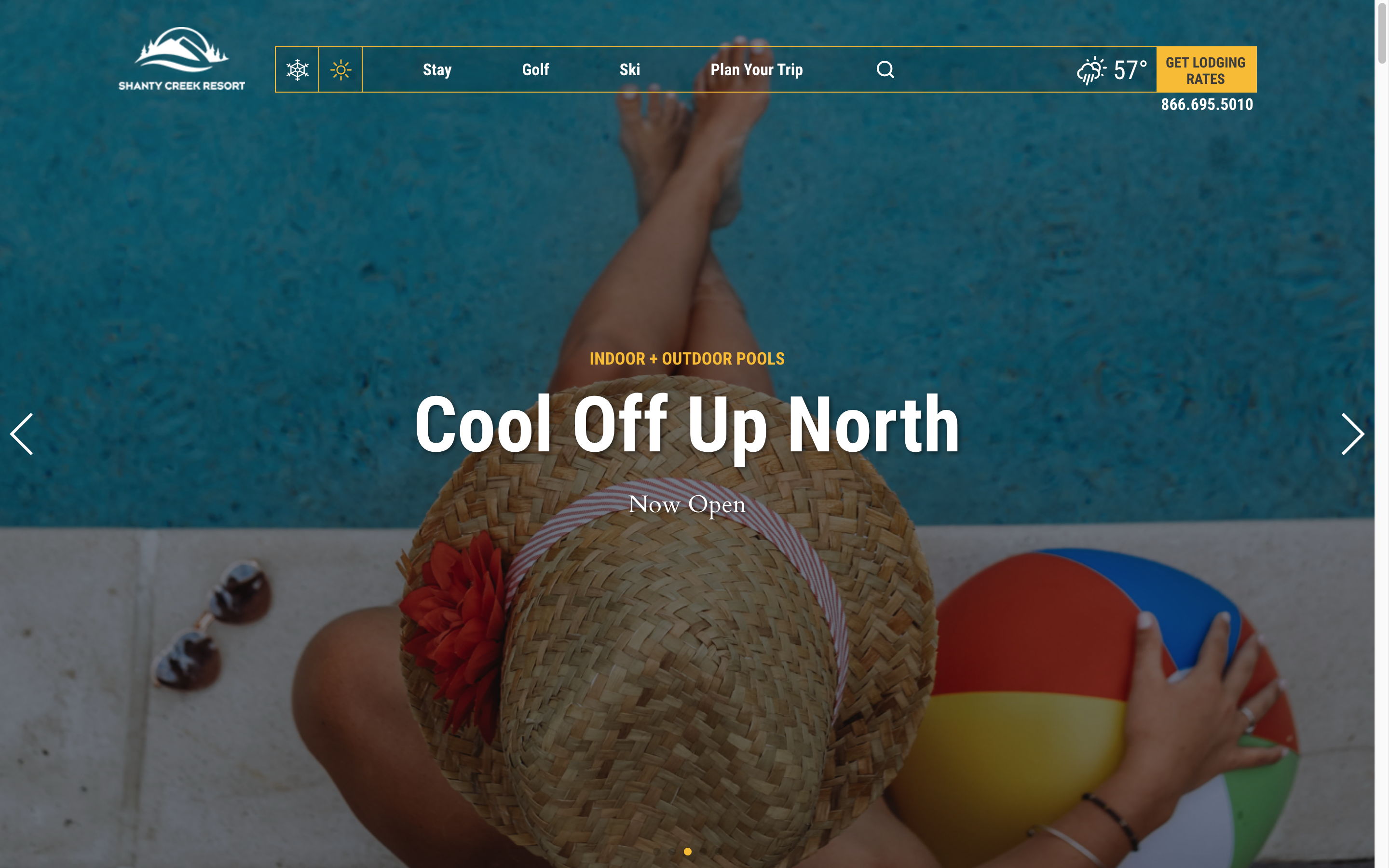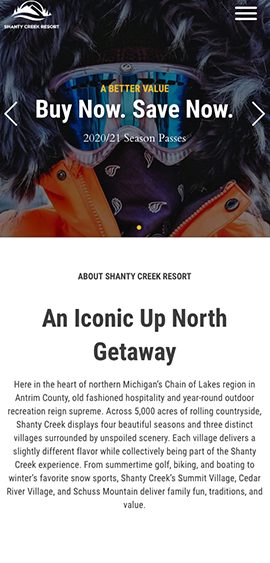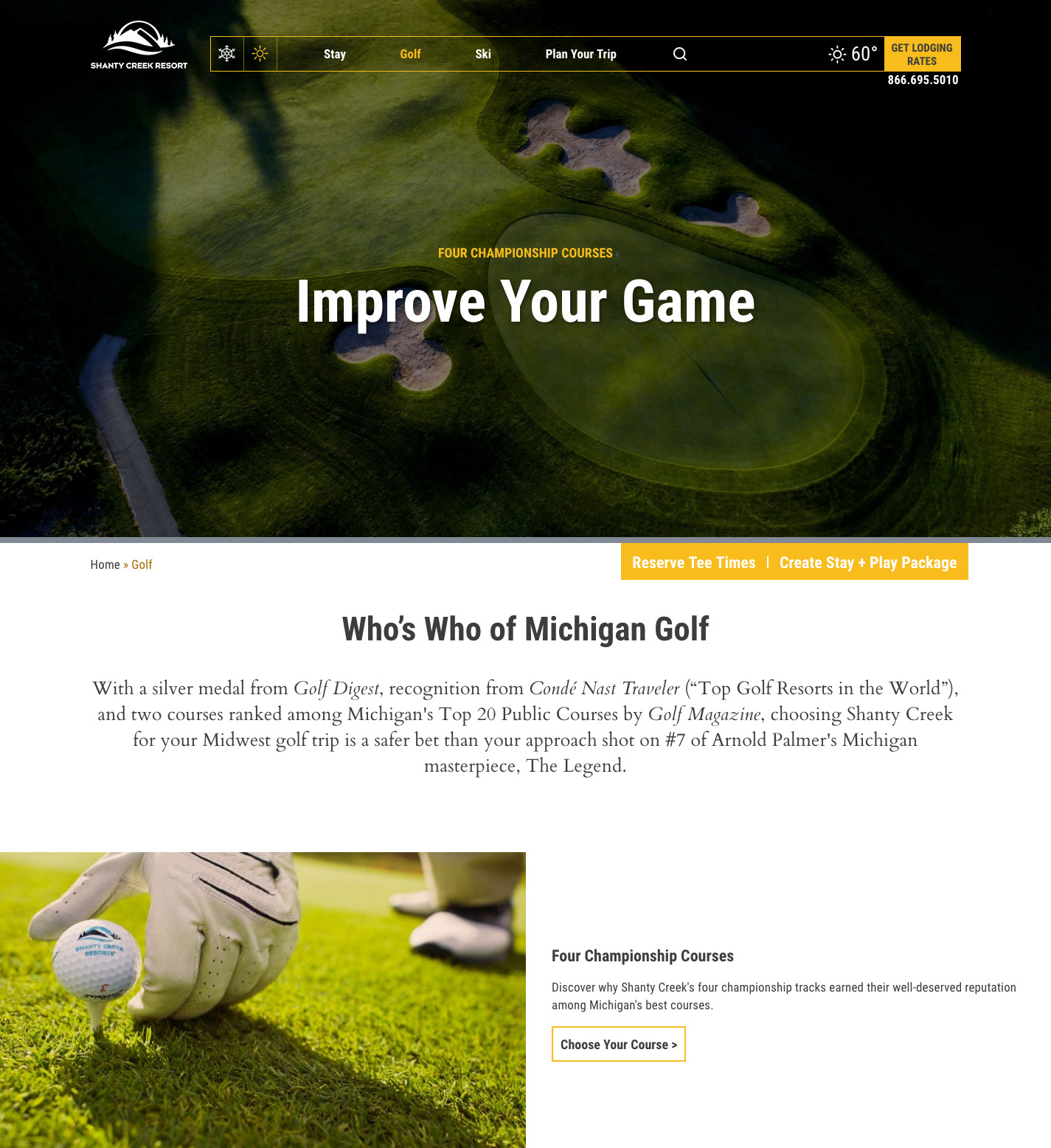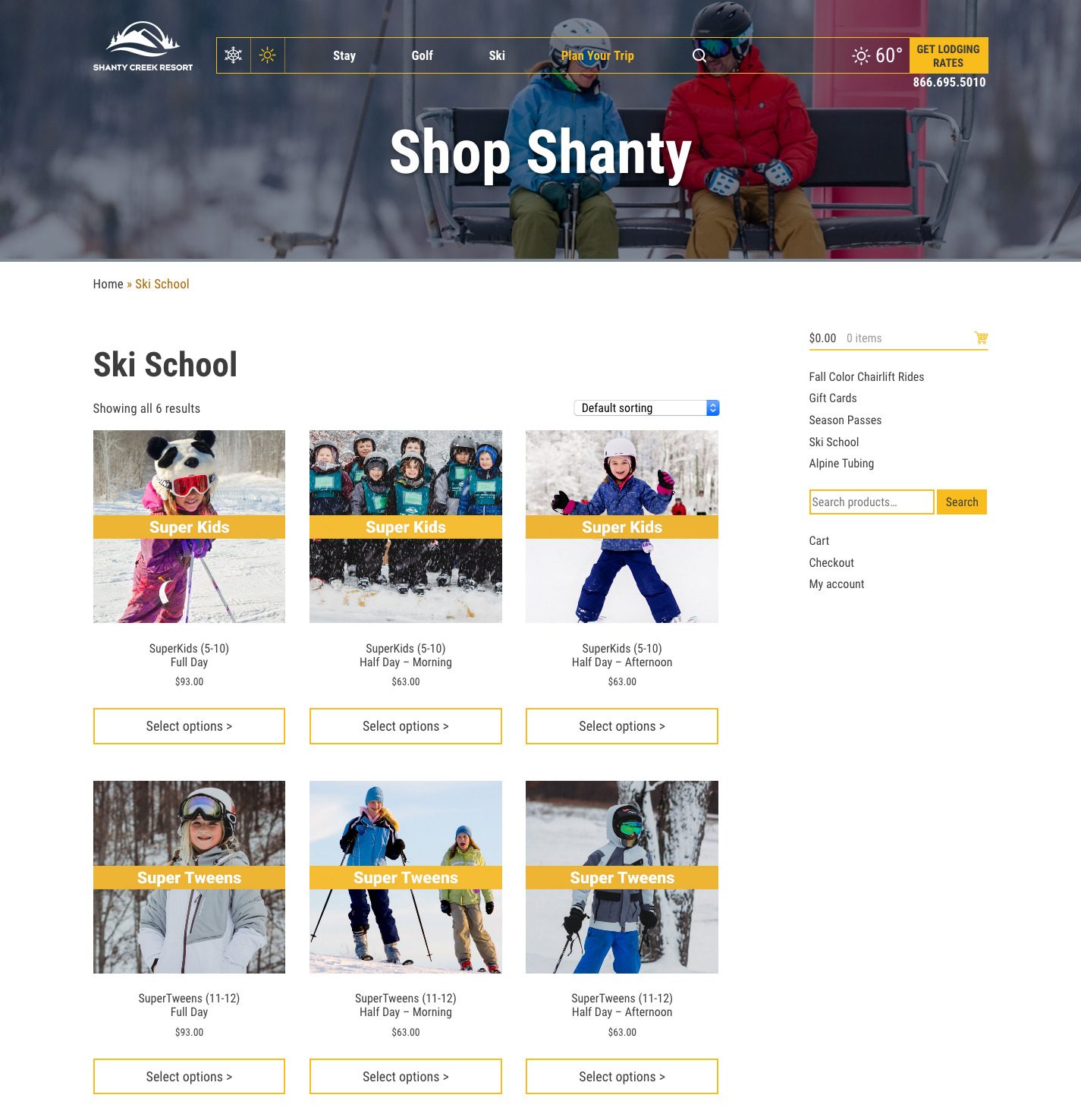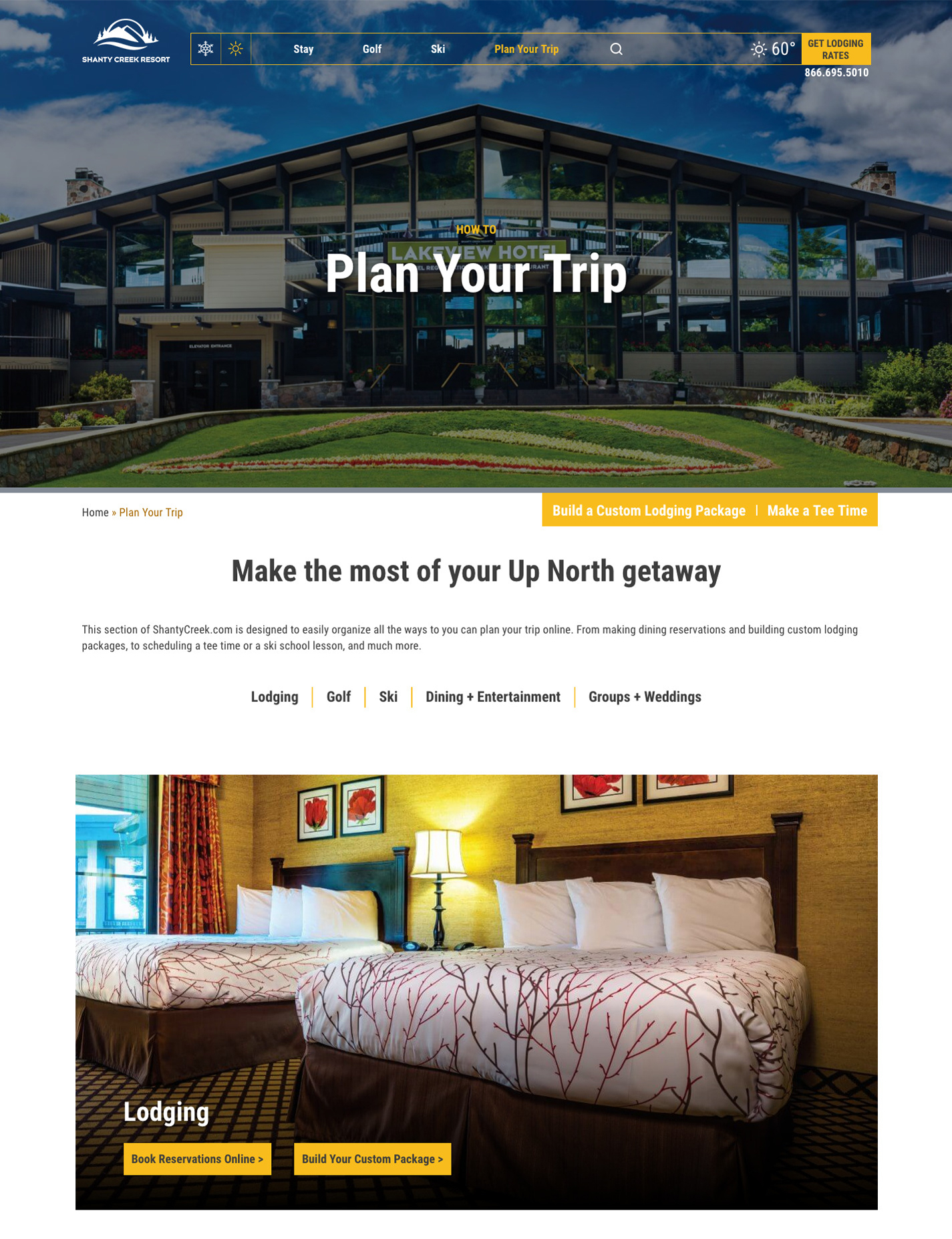 Campaign work
We collaborate with the Shanty Creek Resort marketing team for seasonal campaigns and focus on the implementation and management of paid digital campaigns including search, display, and video.