THE RIDER CALENDAR
The Ride Calendar allows the public to view races, fundraising, weekly cruises run by the community.
The calendar allows anyone to create an account and publish an event for free.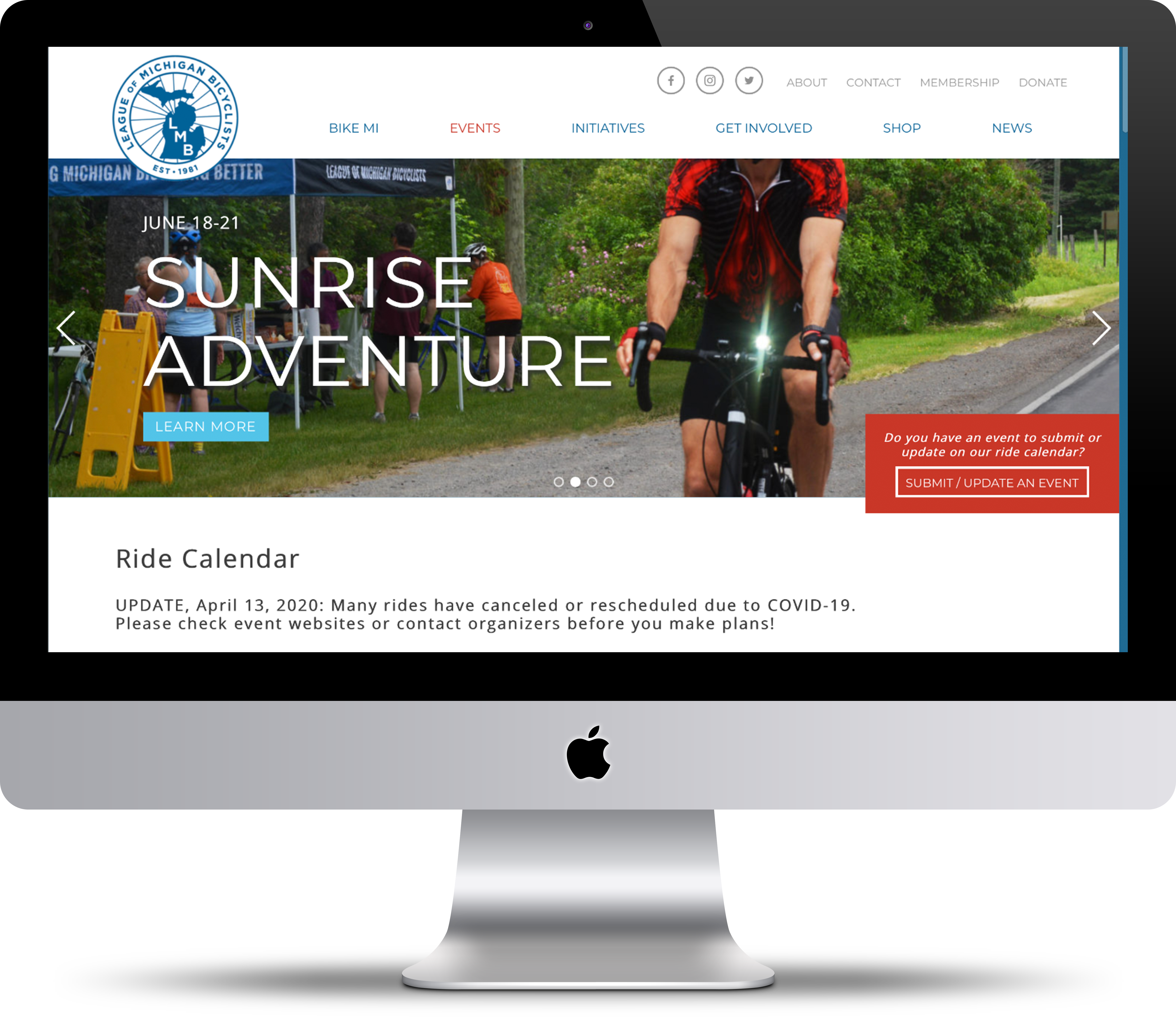 MICRO GRANTS
LMB needed a space to showcase their available micro-grants and a place to show the recipients from previous years.
The previous years link to stories in the blog.